Recoveries
It is inevitable that at some point in your driving lifetime your car will let you down, and break down.  It's not fun when this happens and if you don't have cover what do you do or who do you call?
Introducing our roadside recovery service for the people of Sussex.  Whether you have never dealt with us before or you always use us for repairs and servicing, if you break down, we can help you. Call us on either 01798 873 281 or 07765 941 220.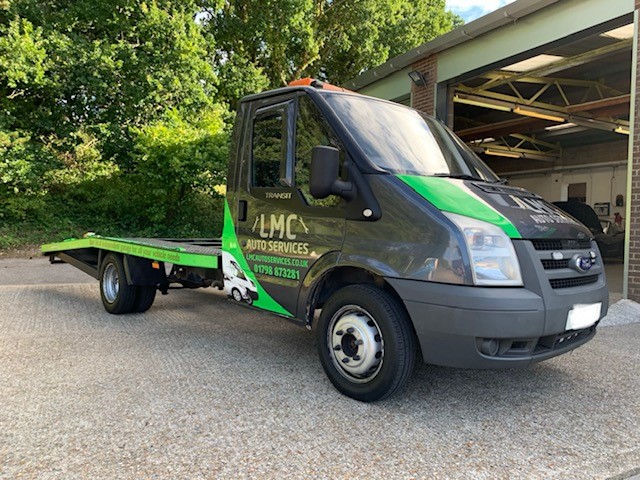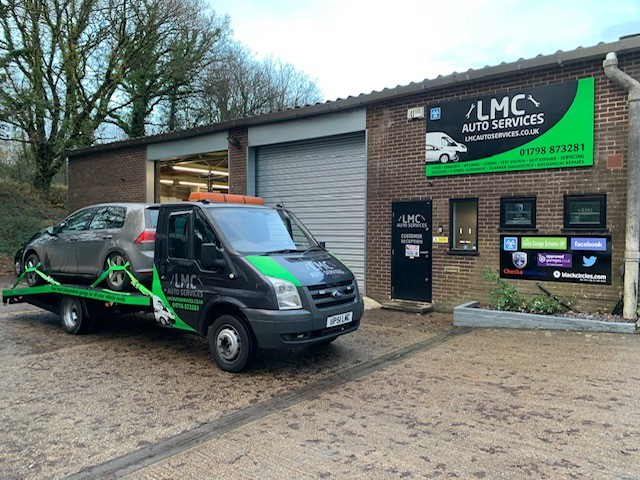 LMC Assist 
Had your MOT test or had any work carried out on your car with us in the last year?  Congratulations you instantly become eligible for LMC Assist – for free! If you have broken down within five miles of our garage, then we can home start you or send our recovery truck to get you to us.  Naturally, we can then look at fixing the problem for you to get you back on the road as soon as possible.
New customers
Never used us before but need help?  Don't worry, we will be there for you too.  Give us a call on 01798 873 281 or 07765 941 220 and if you are within a 20-mile radius we can recover you for £150. 
Our recovery service is available Monday to Friday, and we aim to get to you with our recovery truck within an hour.
We can recover most vehicles up to 1.8 tonnes but unfortunately there are a few exceptions.  We will do our utmost to be there and get you motoring again.